NEWS: You've got 3 days to bid on some exceptionally limited Longines to support Andre Agassi and Steffi Graf's charities
A little while ago we got mildly excited about the fact that Longines were auctioning off a watch (and an awesome experience package) in aid of brand ambassador Kate Winslet's charity. Well, they're at it again, only this time with a sporty twist. Longines, along with Steffi Graf and Andre Agassi (who both have been Longines Ambassadors of Elegance for a decade now), have cooked up a one-off set of 10 pairs of Conquest V.H.P. watches to be auctioned off to raise funds for the Andre Agassi Foundation for Education and Graf's charity of choice, Children for Tomorrow.
Well, nine sets will be auctioned, the 10th will remain in the Longines Museum. The clock is ticking down on the auction, though, with a little over three days on the clock, and at this point most pairs are sitting around the $10-11K USD mark, which, we've got to say, represents some decent value when you factor in the fact that you not only get a special pair of watches (on some truly excellent rubber straps BTW), but you also get personally presented the watch by one of the greats, during a visit to either Graf's charity in Hamburg or Agassi's foundation in Las Vegas.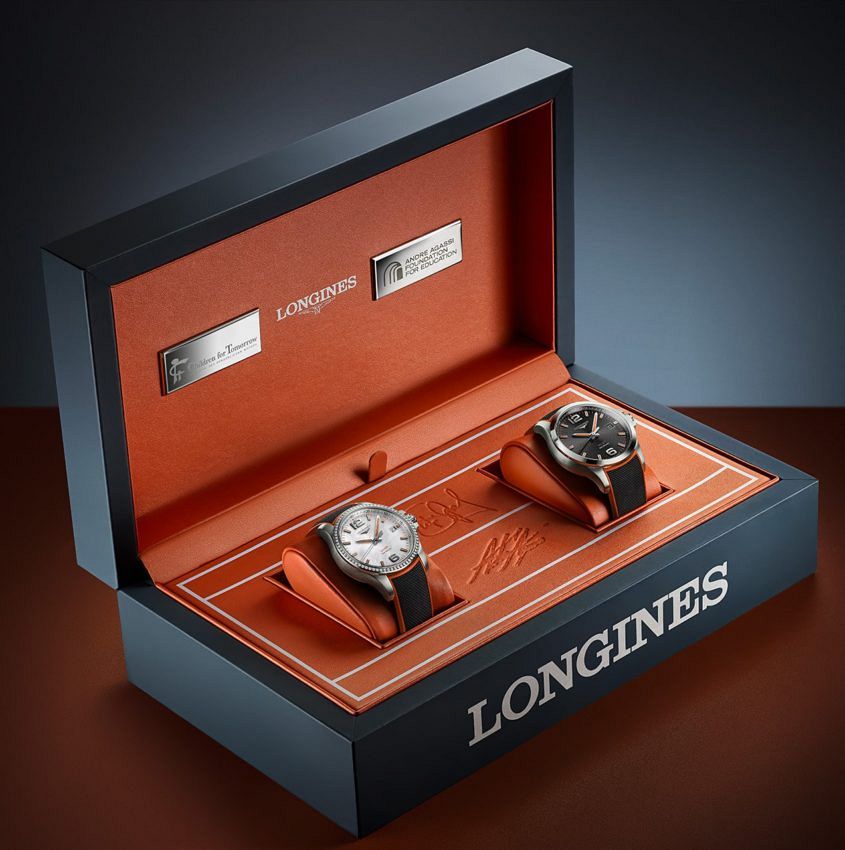 If you're interested in doing good, getting some pretty unique watches and meeting a true tennis great, head on over to Longines' auction page post-haste.