LIST: 3 watches perfect for the Pitti Uomo Peacock, and 2 that will work in the real world
This week our feeds have been blowing up with all the hot new lewks from Florence as the #menswear and #influencer brigade descended for Pitti Immagine Uomo 94 — a trade show that seems, from the outside at least, to be more about lounging around faux-casually, in immaculate, over-the-top outfits. These guys are known collectively as peacocks. And we thought we'd help out these Pitti Peacocks by selecting some of the finest au current timepieces for their sartorial needs.
And then we thought we'd find some real world examples too …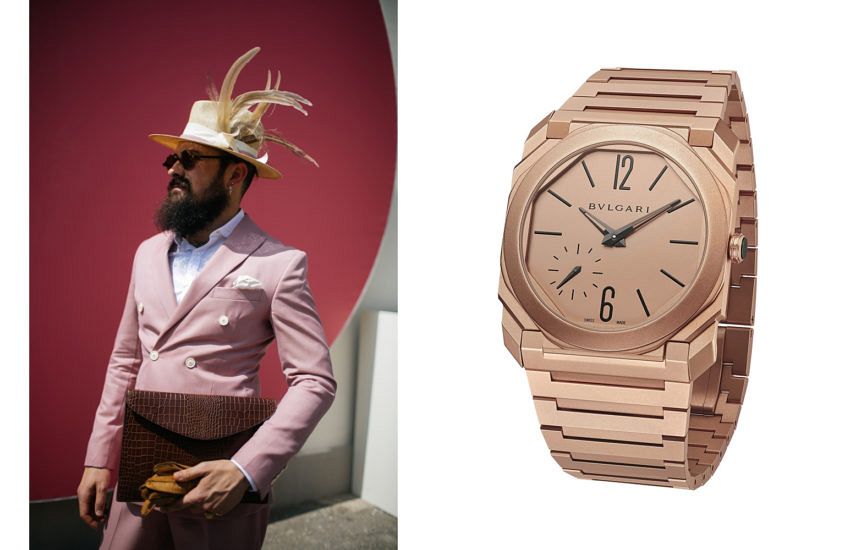 Check out this #dapper #gent in his #sartorial #tailoring. He's got it going on. Not only is he flexing in his Redford-as-Gatsby-esque double breaster, but dude has a feather in his hat AND an earring. A style pirate if ever I saw one. And what do pirates love more than sailing boats and maritime violence? Gold, they love gold. So we found the perfect gold watch to complement — and not outshine — his look, the sandblasted Bulgari Octo Finissimo. Bonus points for being an Italian brand, because #italiansdoitbetter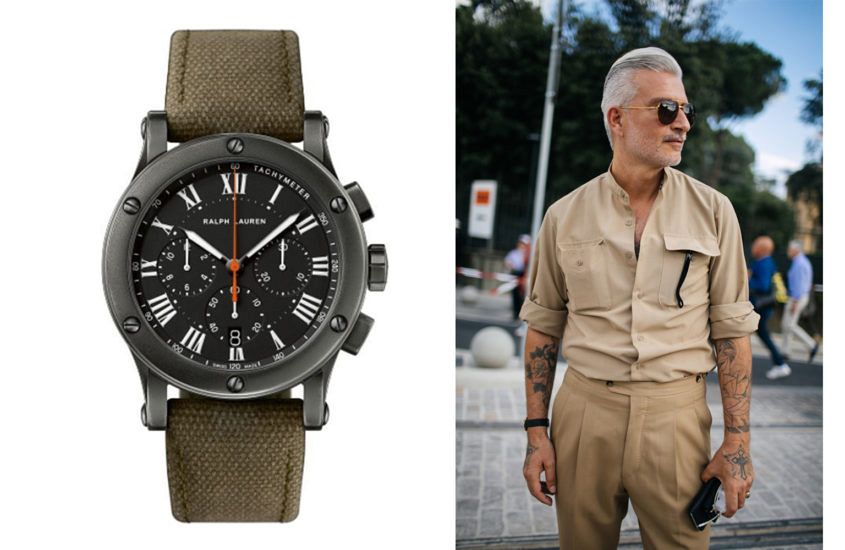 Next up is this fella, who I'm calling Dapper Dan the Man in Tan. He's busy living his best safari life. And while he is wearing some sort of gold watch on a fabric strap, we can do better. And by better I mean the Ralph Lauren Safari. Because RL is the men's style gold, and the Safari because, well, safari.
Finally, in the peacock parade I've picked out this brightly coloured alpha, an older chap in the prime of his fashion life, and with a penchant for camouflage that's fooling precisely no one. What watch could be better for old mate than the mighty Grand Seiko 'Peacock'? That's right, nothing.
And while it's not overly likely that you'll see the guy in the cubicle next door rocking any of the above looks, that doesn't mean that the style of the Florentine piazza won't trickle down under. So, in the interest of style, we chatted to tailor (and genuine Italian) Carl Navè.
So Carl, Pitti style seems a little, um, extreme. What are the emerging trends, and how do we translate them for RL (real life, not Ralph Lauren)?
You're right, Pitti trends are certainly not for the faint-hearted, but you need to remember that the peacocks are all there to be photographed and showcase emerging designers and trends. I absolutely love what some of the guys are wearing this year, but if I could take two trends away from this, that I believe will translate well to Australia, I'd say look at silhouette and colour. Forget the bold statements, the contrasting patterns and the peacockish accessorising and look more at how the garments are being worn. Silhouettes are becoming a little more relaxed, still nicely tailored but not as tight as it has been in past years, particularly the trousers. This is mainly because linen and mohair is being used in a big way, and these fabrics need a bit more ease around the body. As for the colours, we are seeing lots of soft natural tones and pastels. Colours like rose quartz, sand, and sage green will be popping in retails stores all over the country come summer time. And that safari suit, better get used to that, as we're going to be seeing a lot more of it soon.
Thanks, Carl. So, with those sage (or rose quartz) words of wisdom, here's a few fashion-forward watches that play with colour and shape in smart ways.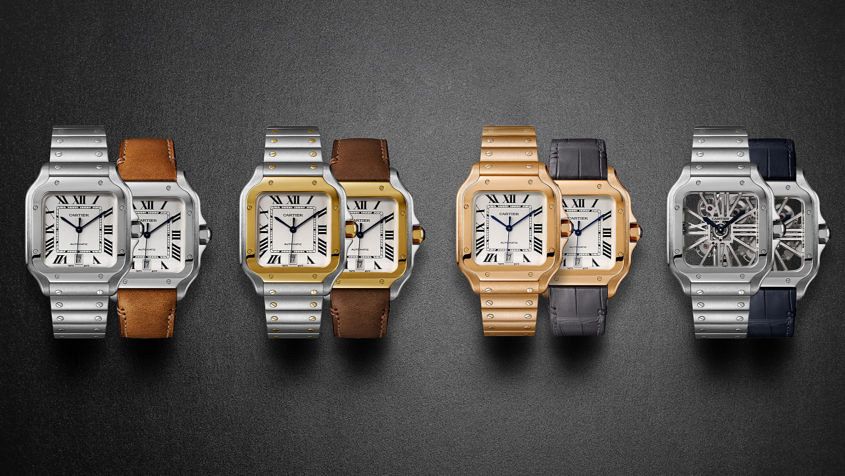 The Cartier Santos — one of the all-time classic shaped watches; the latest version of the Santos adds colour to the equation with its quickly changeable straps.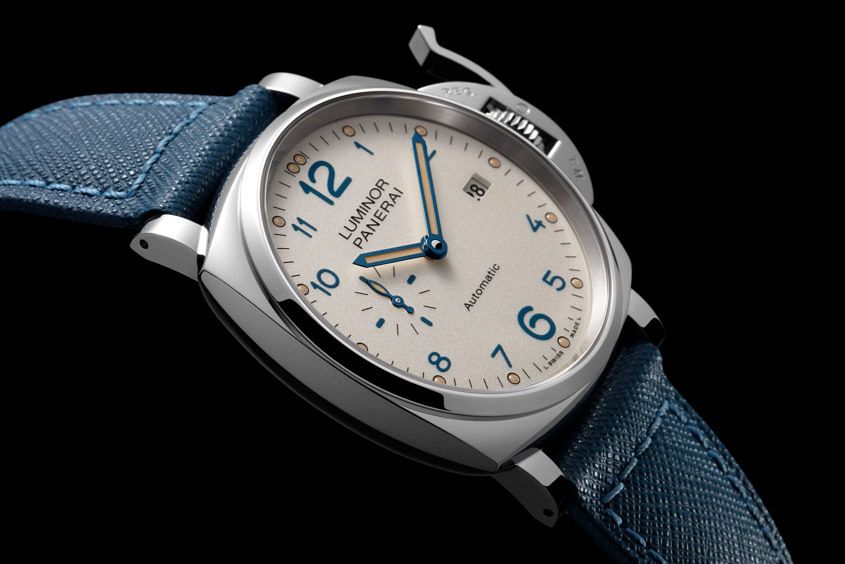 Another watch that mixes colour and shape in a modern way is Panerai's latest Due (more bonus points for the Italian tie-in), which takes Panerai's distinctive Luminor case, tones down the size, and adds some fresh tones on the dials and (again) the straps. Bueno.
Pitti images via wwd.com